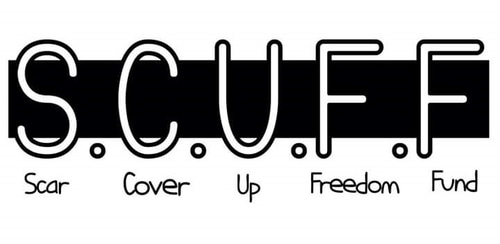 We are looking for a number of volunteers who are passionate about mental health, and have the skills and experience to support the general public with personal fundraisers, help run the monthly social media fundraisers, procure donations of goods or money or work with investors and funders to gain grants and financial support. You may need to work alongside our social media team to produce engaging content surrounding our fundraising efforts
Ideally candidates will have experience of mental health issues (particularly self harm), either personally or through work, as well as having experience fundraising or working in the charity sector and can offer a few hours a week to volunteer for Scar Cover Up Freedom Fund.
Specification for all:
Experience of fundraising for other charities, public sector organisations, schools or similar an advantage
Have at least 4 hours a week to dedicate to supporting us.
Experience of working with or living with mental illness, compassionate when dealing with sensitive subjects
Easy to contact via email or social media (particularly Facebook)
Must be able to work well in a team, but also work remotely
A good grasp of the English langauge
Specification extras:
Able to communicate confidently with individuals and businesses to gain support through donations of goods, services or funds
Knowledge of how to cope with a stall in donations halfway through a campaign, how to reinvigorate audience interest throughout a month-long campaign.
Graphic design or knowledge of YouTube (or other video engagement platforms such as Facebook or Instagram live streams) may be advantageous as we need to engage through other mediums as well as static posts.
Experience in writing grant applications for funding, with evidence of success
To apply please send your CV and a covering letter to volunteercoordinator@scuff.org.uk