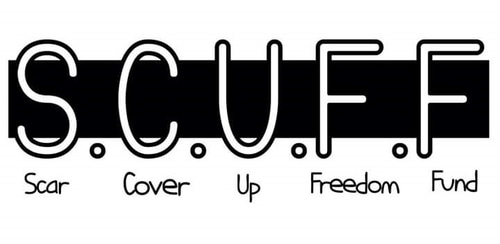 "The broadest, and maybe the most meaningful definition of volunteering: Doing more than you have to because you want to, in a cause you consider good. "
Ivan Scheier
Scar Cover Up Freedom Fund is run by a team of very dedicated volunteers. We are always looking for volunteers to help us with our tattoo database, social media and fundraising. Occasionally we will also have specific roles that need filling, which we will advertise below.
If you are interested in volunteering please click on the button below.
Fundraising Team
We are looking for new volunteers that would be interested in joining our brand new fundraising team. Must be dedicated to our cause and confident talking to others. Click below to find out more and apply
Social Media Team
We are looking for volunteers that have experience in managing various social media pages including Facebook, Instagram and Twitter. Click below to find out more and apply
Trustee Team
We are looking for volunteers that would be interested in being involved in the governance of the charity. Click below to find out more and apply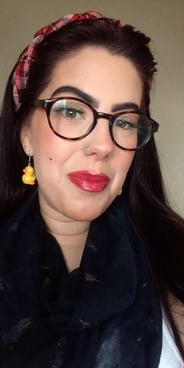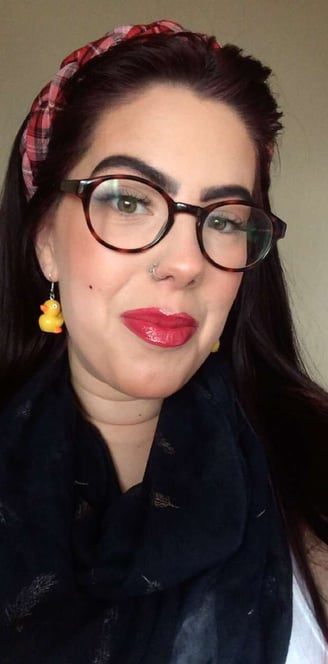 Hi! I'm Jaz and I've been volunteering for SCUFF's social media team since summer 2020. I absolutely love being part of the team of volunteers; everyone is so welcoming and helpful, Jess especially can never do enough to help or advise us all. I have a physical health condition which causes disability, as well as mental health issues of my own - coupled with being a single parent, this can all be very telling on me. Any time I've ever needed support or to take a small step back I've felt supported 100%; this makes me feel seen and validated, which is often difficult as a person with physical and mental health problems.
I have been offered additional training since starting to volunteer which I was only too happy to accept and I'm already mentoring some of our latest social media team volunteers. My personal experience volunteering for SCUFF couldn't have gone any better, it's added immeasurably to my self confidence and self-esteem and any help I've been able to give anyone else fills me with pride. I'm proud to say we all genuinely care about each other and anyone who approaches SCUFF in any capacity.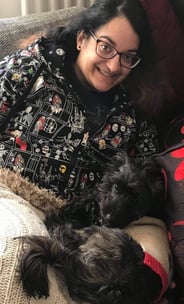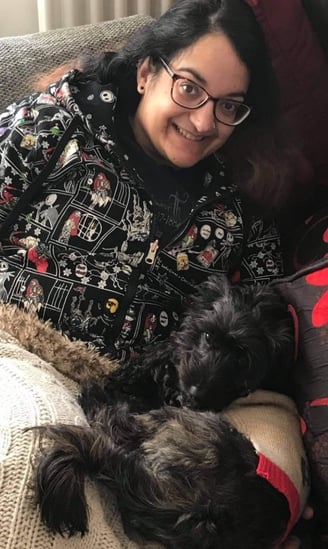 Hi, I'm Eve! I volunteer for SCUFF as part of the admin, social media and fundraising teams. My journey with SCUFF started as a client in need of a tattoo cover up for my self harm scars and I'm now trained in self harm crisis management and a proud member of the SCUFF volunteer team!

I came on board as I wanted to give back to this wonderful important charity that has helped me to regain my confidence. I got the cover ups done just before I regained contact with my 4y.o daughter (my mental health struggles led my ex husband to leave me and wrongly ban me from seeing her) and instead of asking me about my scars, she strokes the pretty pictures on my arms and tells me how beautiful they are!